The most effective creatine
clonapure®
gives you
the energy
CLONAPURE® is the only product that gives you immediate energy for your muscles. Thanks to its innovative formula, it starts working from day one. No loading phase needed.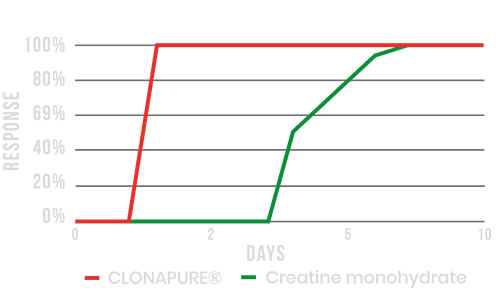 CREATINE MONOHYDRATE + PHOSPHOCREATINE + PHOSPHATE
CLONAPURE® is the perfect combination that your muscles need for prompt & sustained ATP synthesis to enhance your best performance in real-time
Unique manufacturing process
Our know-how leads us to an effective manufacturing process that involves almost no interruptions and could be described as a full continuous flow.
CLONAPURE® REGULAR.
CLONAPURE® MICRONIZED.
CLONAPURE® SOFTGELS.
PHOSPHOCREATINE, THE ACTIVE FORM
CLONAPURE® contains within its formula the actual active form of Creatine, which is Phosphocreatine. That is why supplementing with Clonapure is more effective than supplementing with solely Creatine monohydrate.
FIRST CREATINE IN SOFTGELS
35% better absorption
40% better bioavailability
CLONAPURE® is the first Creatine supplementation in Softgels, a cutting-edge, ready to use final form that increases solubility, improving bioavailability.
CLONAPURE® Regular (regular powder) and CLONAPURE® Micronized (finer powder) are also available.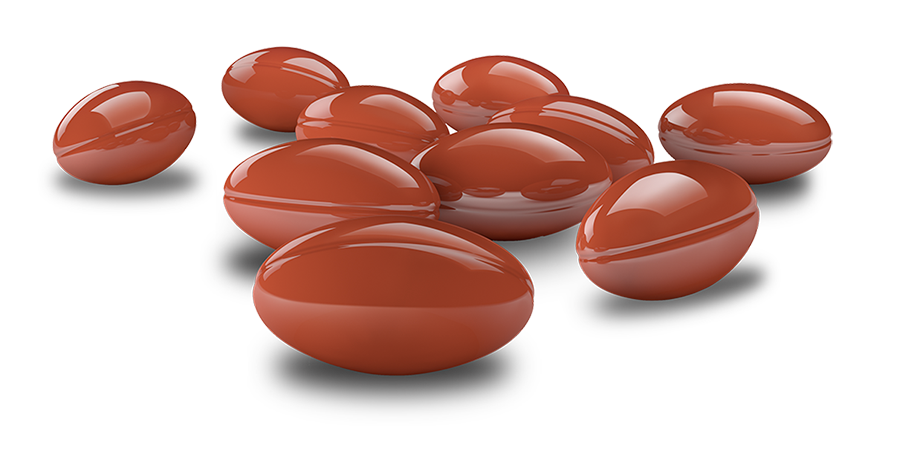 "We are a family of athletes. We give our very best together"
We are a sports team that encompasses different outdoor disciplines: trail, calisthenics, running and OCR. We are currently the largest obstacle course team in Spain with more than 200 athletes, and one of the biggest of the world.
As a team under the surveillance of the Anti-Doping Agency (WADA), we have to make sure that the supplements we consume are 100% clean and efficient, that's why we only trust Clonapure® as our partner.
"I am an agile and talented player, but I need a routine to be disciplined". Clonapure® helps me on a daily basis with the energy I need to be committed to.
I've been playing tennis since I was 3 years old since all my family played... my father, my mother and my sister. I switched to paddle-tennis when I was 17. I am currently competing in the World Paddle Tour (WPT) and Catalan Federation (FCP) where I have reached a very good classification in both.
My goal is to continue competing without limits, giving my all.
Clonapure® helps me to put in the work and shortens my recovery periods. Clonapure® has become an essential part of my routine in order to optimize my sports performance.
"Persevering, fighter and hard-working are the words that best define me"
I've been playing tennis since I was 5 but switched to paddle-tennis when I was 18. I have been a Spanish Champion in 2013 and Catalonia Champion in doubles in 2013, 2014 and 2015. Awarded Best Sports Player of the Year by the Universidad Abat Oliba CEU.
Competing at a high level can be very demanding and stressful sometimes. That's why I need the best possible recovery between training. Clonapure® fuels my muscles and I feel powerful and strong to attack the next challenges.
8950 SW 74TH Court
28500, Miami, Fl 33156 EIN 61-1889499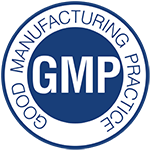 CLONAPURE® IS MANUFACTURED IN EUROPE UNDER THE STRICTEST GMP QUALITY CONTROLS